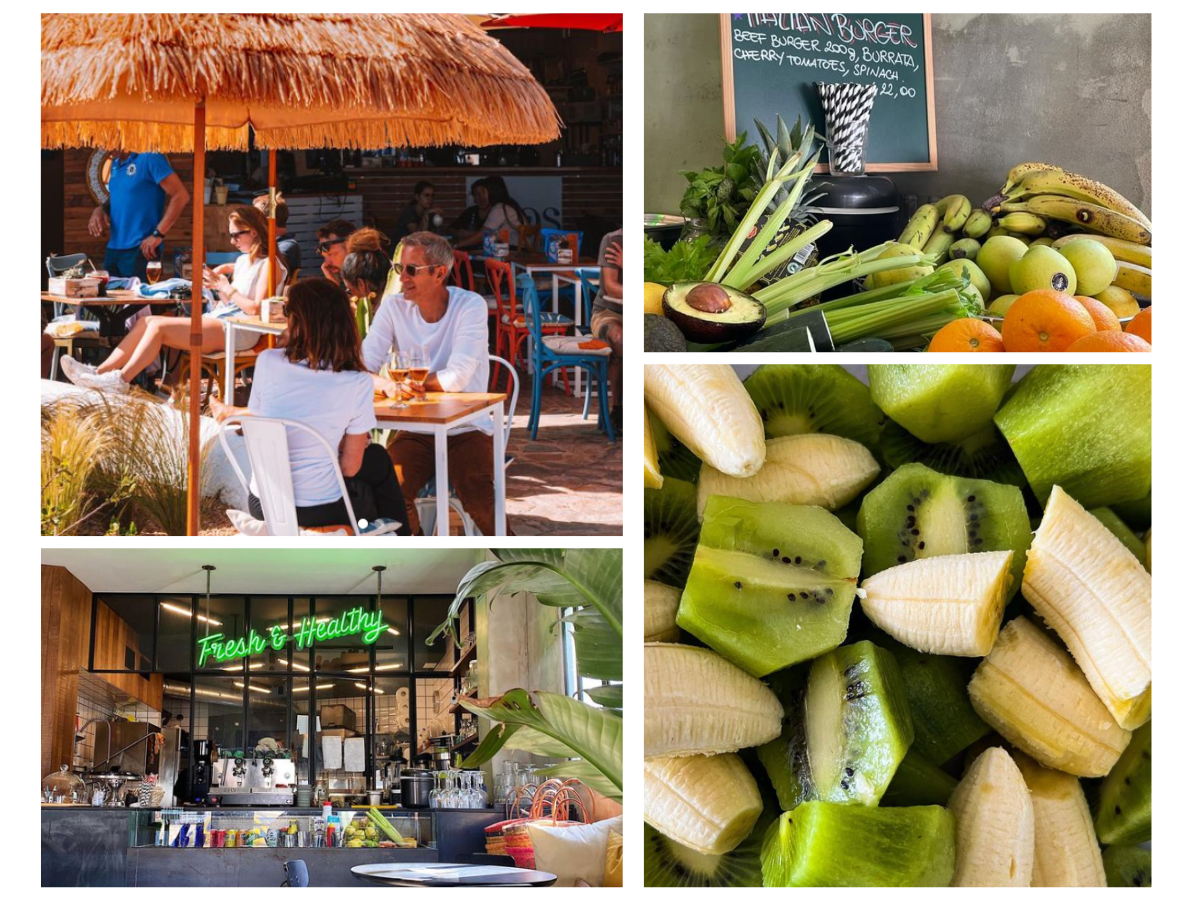 Datum: 19-05-2023
Our Five Favorite Healthy Hotspots in Ibiza
After all those long, sultry summer evenings filled with drinks, dancing, and indulging in delicious tapas and pan con aioli, sometimes it's time for something healthier. That's why we're here to present you with our top five healthier restaurants on Ibiza! Fortunately, you can also enjoy these spots with a healthier menu featuring vegan and vegetarian options, local products, and the tastiest smoothies.
MOOS – Cala Llonga
CAOS – Santa Eularia
Boerderij Can Muson – Santa Eularia
Ijssalon Antartica Heladerio – Santa Eularia
The Passion Café – More Locations

MOOS | Cala Llonga
For us, the best spot in Cala Llonga is MOOS. It offers a beautiful and relaxed atmosphere, friendly staff, and food that strikes the perfect balance between taste and health. It's also very family-friendly, with a children's playground right across the street next to the beach. They even offer take-out meals, so you can enjoy your meal on the beach, but dining in is also a lot of fun!
Opening hours:
🕐 Sundays and Mondays from 9:00 am to 5:00 pm
🕐 Tuesdays to Saturdays from 9:00 am to 11:00 pm
Website: www.moosibiza.com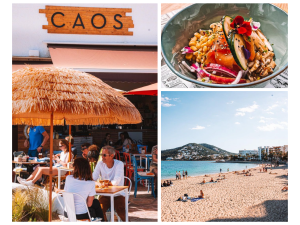 CAOS | Santa Eualria des Riu
Looking for a place to enjoy vegan dishes in a relaxed atmosphere? Visit Restaurant CAOS on the boulevard of Santa Eulalia. Their extensive menu offers the tastiest vegan options that will even surprise the most avid meat lovers. Don't forget to check out their smoothie menu; they are known for having the best smoothies! ;-). They are also open in the evenings, offering various tapas and cocktails.
Opening hours:
🕐 Daily from 10:00 am to 10:00 pm
Reservations can be made at: +34 639 614 195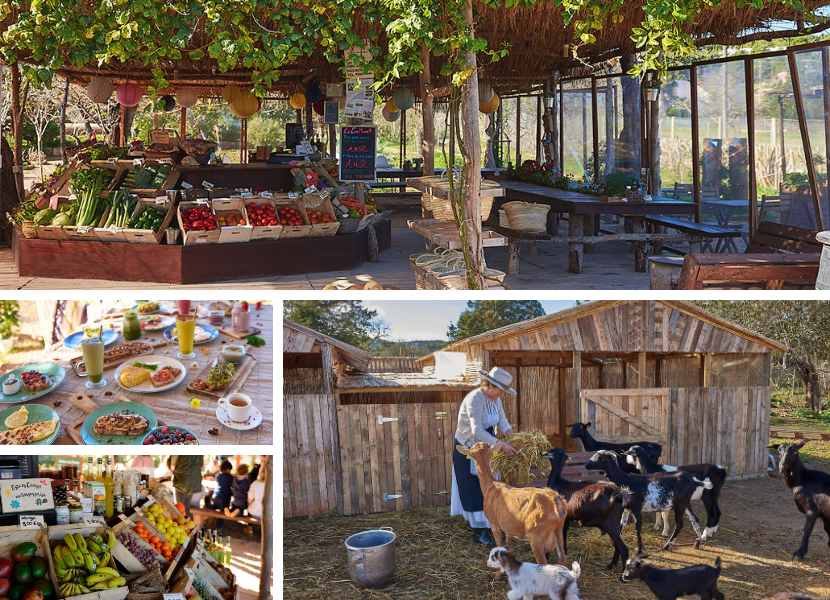 Can Muson, Santa Eularia. 
Can Muson, located near Santa Eulalia, was started by Maria Mari, who was born on Ibiza. Helped by her youngest son, she started the ecological finca Can Muson. Besides growing organic fruits and vegetables, Maria also started keeping animals due to her love for them. When she opened her shop, she noticed that when families came to buy fruits and vegetables, the children wanted to know everything about the animals. She started collaborating with nearby schools, where classes would visit for a kind of excursion, and the children would learn all about the animals. They also received lessons in growing vegetables without pesticides, which led to the creation of the "Can Muson school farms." Nowadays, you can dine at Can Muson and enjoy traditional Ibiza dishes made from natural, fresh, organic ingredients. Maria Mari still follows the recipes of her grandparents to preserve the island's traditions, which are almost lost in Ibiza today. You can also celebrate a birthday with a large group of children at Can Muson, and the children can feed and pet the animals.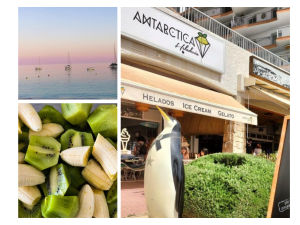 Ijssalon Antartica Heladeria – Santa Eularia Des Riu
If you're in the mood for a refreshing and healthier ice cream, head to Antartica Heladeria on the boulevard of Santa Eulalia! Here, you'll find artisanal ice cream made entirely from scratch. All the ice cream is made from natural ingredients, with fruit flavors sourced from the island and homemade cones. A visit to Antartica is a must!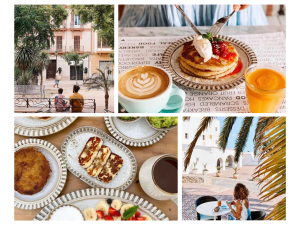 The Passion Café
Last but not least, discover the healthy world of The Passion Café, with multiple locations spread across Ibiza. Their menu offers a variety of vegetarian, vegan, gluten-free, and dairy-free dishes, including bowls, wraps, flatbread, burgers, and salads. Whether you're following a specific diet or simply want to eat consciously, The Passion Café will surprise you with delicious and nutritious creations.
Enjoy your meal!
Looking for a vacation home in Ibiza?
We offer a wide range of houses scattered throughout the island, from cozy fincas to luxurious properties with a private chef. In short, we have something for everyone. Our team is locally based on the island and can provide you with local support. Interested in renting a house? Please contact us.