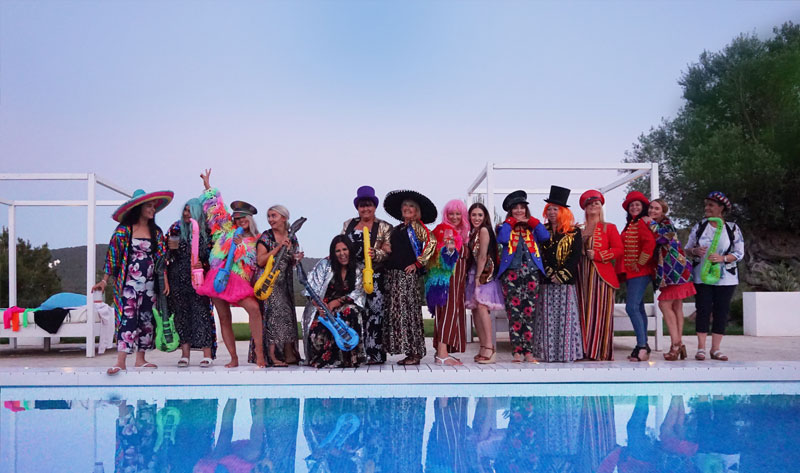 Karaoke, everyone's favourite guilty pleasure, brought to your doorstep.
Karaoke is a fabulous way of letting loose and sharing your musical skills (or lack therefor).
Karaoke night at your own villa
Ibiza Karaoke brings a true karaoke extravaganza to your villa.
Their most complete package comes with a big screen for the lyrics, dress-up clothes with lots of colour and sparkle, musical instruments, disco lights and a smoke machine. Or opt for equipment rental; a classic setup with a monitor and wireless mics.
Ibiza Karaoke provides all the equipment you need and offers a fully comprehensive service. This includes delivery and set-up, so the only thing you need to do is choose your set list! With over 36.000 songs it is guaranteed to include something to suit every musical taste.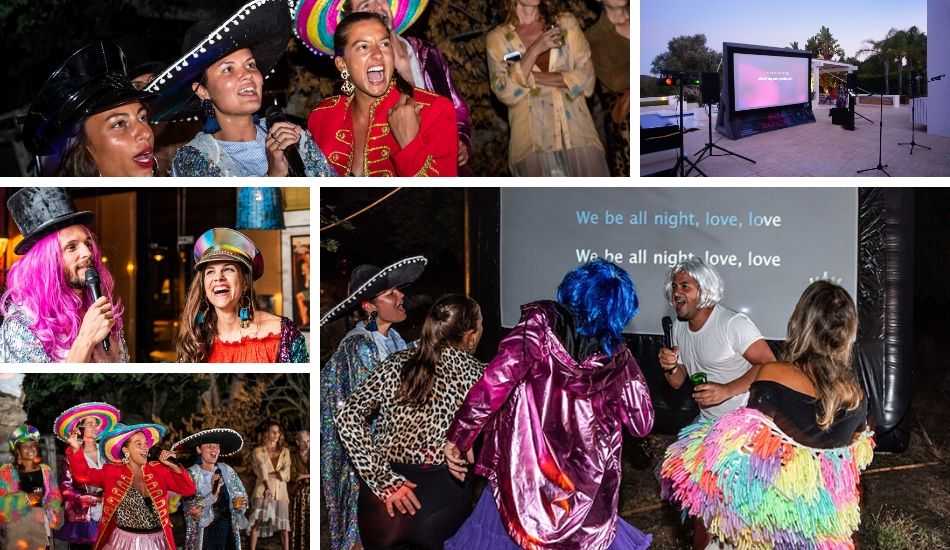 Prices
Ibiza Karaoke offers a karaoke experience Ibiza style, karaoke equipment rental and everything in between. Prices start at € 375. Get in touch to receive a quote.
More information?
Want to know more about an evening of karaoke at your home? Get in touch with us.
Summary
Karaoke in your villa
Unique concept with large screen and fancy dress clothes
Fantastic evening with family and friends
€ 375, –