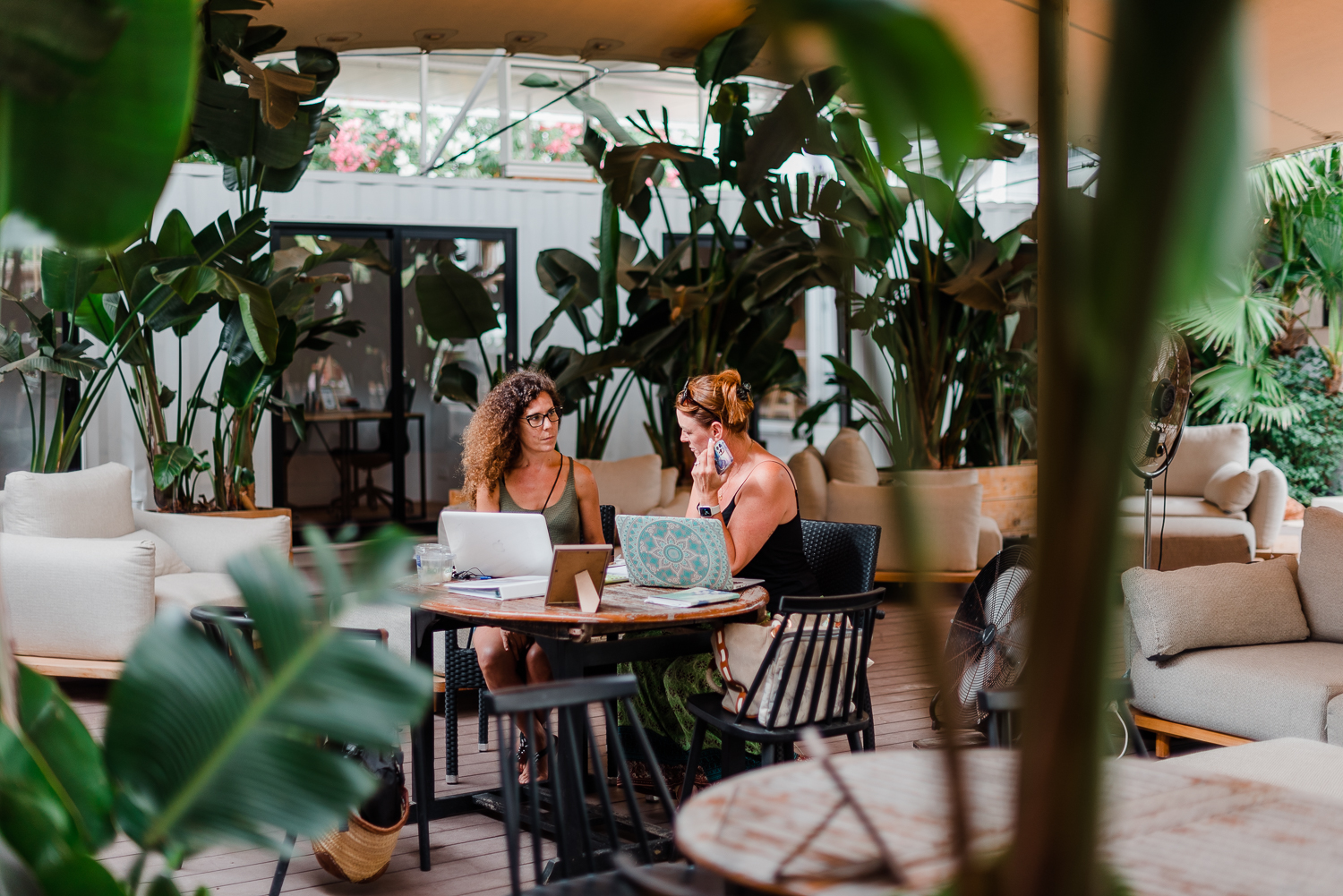 Make Ibiza your workplace!
Aren't those few days of vacation on Ibiza enough? Come and work from the island!
When you think of Ibiza, you probably think of sun, sea, and parties. But did you know that the island is also a perfect destination for digital nomads and remote workers? And we at Huis Huren Ibiza and our partner theHUB would like to show you why a workation on Ibiza is a great idea!
Ibiza offers not only beautiful beaches and the best nightlife, but also a serene environment for people who are looking for a balance between work and relaxation. The island attracts not only tourists but also digital nomads and remote workers who are looking for a place to work while enjoying all the beauty of the island.
Work from your own villa!
With us, you can stay in one of our beautiful villas with always fast Wi-Fi and an inspiring environment to be productive. Whether you're working on an important project or just need to answer some emails, the quiet environment of our villas is the perfect place to concentrate and be creative.
Organise a workation for your company via us!
And if you're looking for team building or a corporate retreat, we also organize workations for your company. Combine work and fun on the beautiful island of Ibiza and enjoy the many benefits that a workation brings. Our collaboration offers the perfect solution for anyone looking for a quiet and inspiring place to work on the beautiful island of Ibiza. Contact us for the possibilities or call us directly!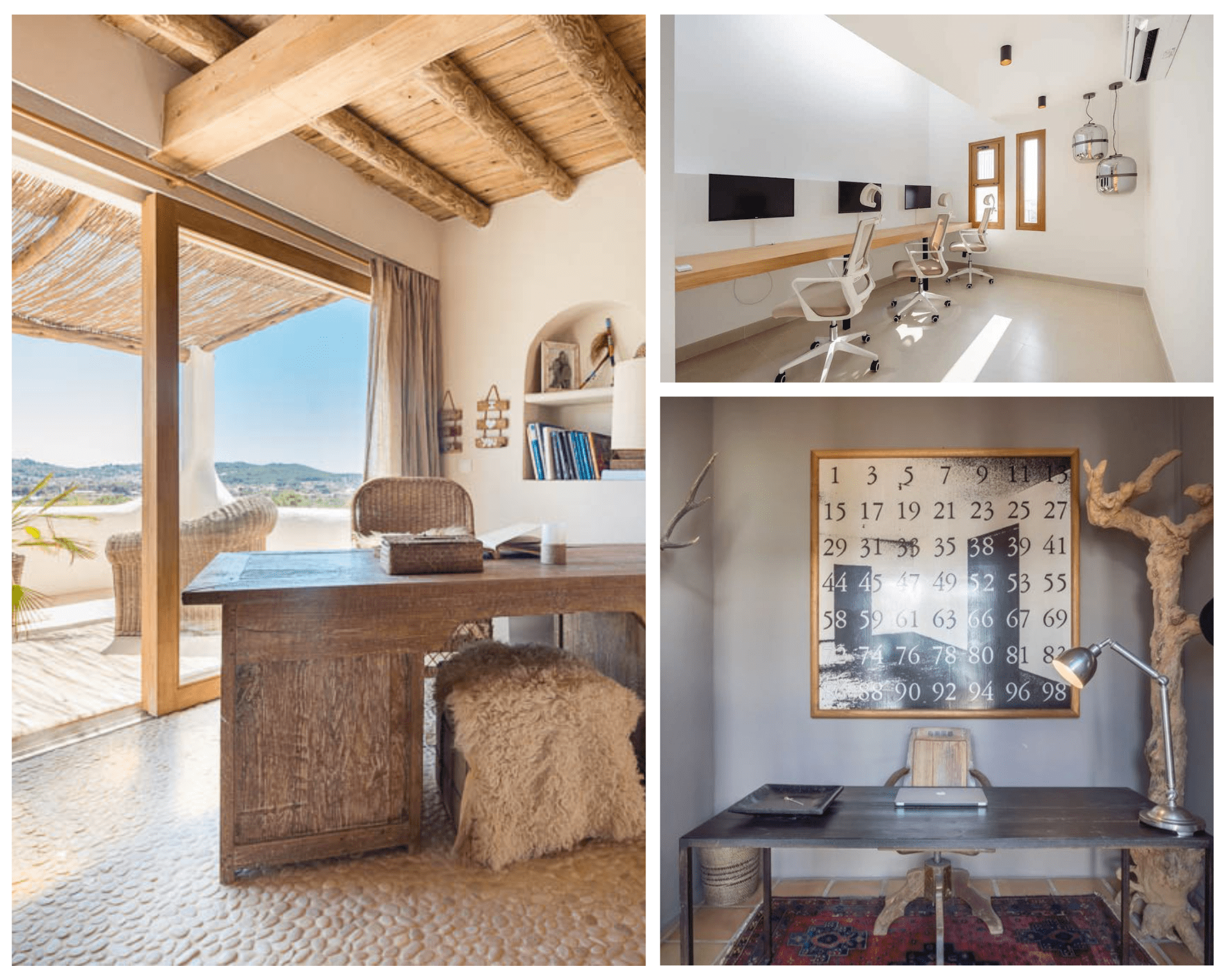 Working from a co-working space
Combine your villa with a workspace at our partner theHUB, the number one co-working space on Ibiza! Enjoy an inspiring work environment with hot desks, offices, meeting rooms, and a bar for after-work hours. theHUB offers on-site healthy food and drinks from Eat is Life caterer during work hours. This also makes it a perfect place to network and make new business contacts.
But why choose between a villa and a co-working space when you can have both? At Huis Huren Ibiza and theHUB, you can create the perfect balance of work and vacation. You can stay in one of our villas and use the facilities of theHUB during your stay with their day passes and season passes. This way, you can create the perfect mix of work and relaxation.