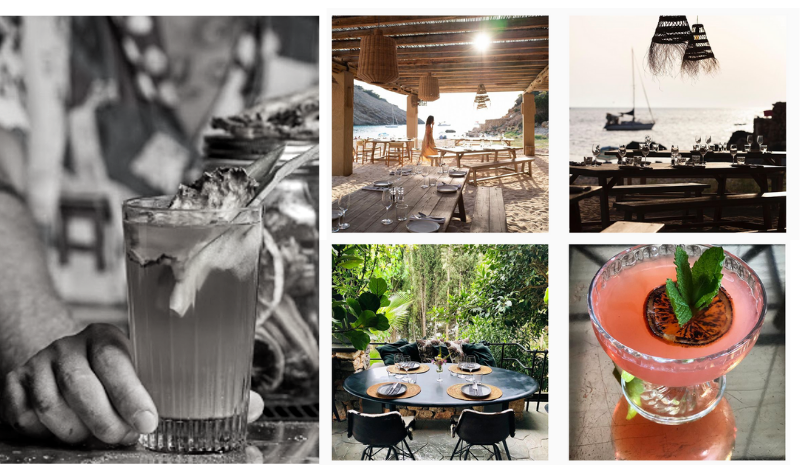 Summer in Ibiza 2021, list of 6: the best Restaurants & Beachclubs
Finally able to go on holiday in Ibiza again? Here you will find our 6 best new restaurants & beach clubs to visit this summer!
Ibiza 2021, list of 6: Amazing restaurants & beach clubs
Are you finally going on holiday again in Ibiza this summer? Whether you are discovering the island for the first time or are a real Ibiza know-it-all, these are our favorite fun new hotspots and restaurants on the island that you should definitely visit with your friends and family this summer. Cosy, special or delicious culinary enjoyment… From the ultimate boho vibe, delicious local products to that really chill beach club. Hereby you'll find 6 times our best new hotspots and restaurants in Ibiza.
Our Ibiza summer favorites of 2021 are:
Olivia's Ibiza Kitchen @ Santa Gertrudis
El Silencio @ Cala Molí
WOW Ibiza @ Santa Gertrudis
Laylah  @ Ibiza
ROTO @ Marina Ibiza
Casa Jondal @ Cala Jondal
Ibiza hotspots overview
Curious what else has made it to our list previous years? Take a look at these lists: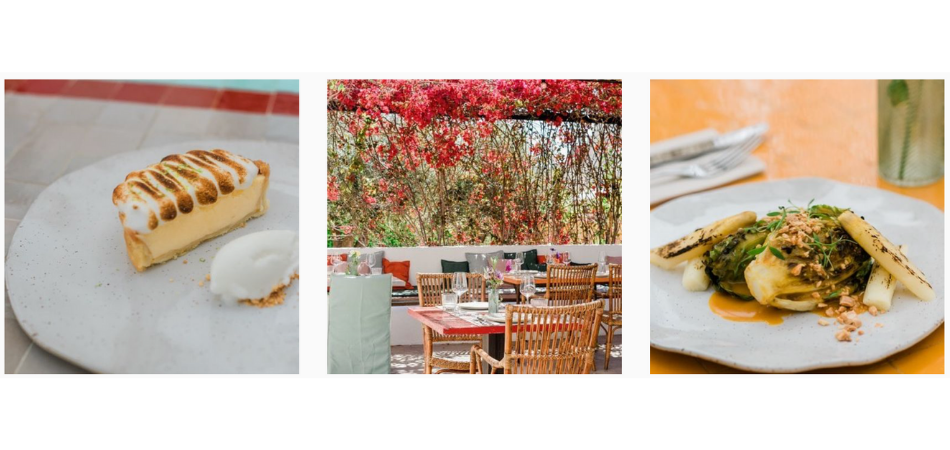 1. Olivia's Ibiza Kitchen
In the cute little streets of Santa Gertrudis you can find this little oasis: Olivia's Ibiza Kitchen. Run by a German family full of passion and love for the island, they are trying to make Olivia's the new arty meeting place. The interior has been carefully composed in collaboration with local artists and therefore also functions as a cool showroom for local art.
In addition to a special arty environment, you can enjoy delicious local and Mediterranean dishes, simple but made with great care. Vegetarian or gluten free? You will find something for everyone. From Spanish Rice with fish, Vegan Burgers with beetroot falafel to Lebanese-style Lamb. Their Zero Food Miles policy already makes this place our favorite. Fresh, local and seasonal dishes…, shall we make a reservation?
Adres: Carrer de la Vénda de Poble, 6, 07814 Santa Gertrudis, Ibiza
Santa Gertrudis
Niet voor niets verblijven veel buitenlanders rondom Santa Gertrudis, het hele jaar door. Dit kleine dorpje is de ideale plek om heerlijk te lunchen en te shoppen in één van de gezellige winkeltjes. Centraal gelegen op het eiland en een must-see tijdens uw vakantie op Ibiza.
Bekijk alle huizen rondom Santa Gertrudis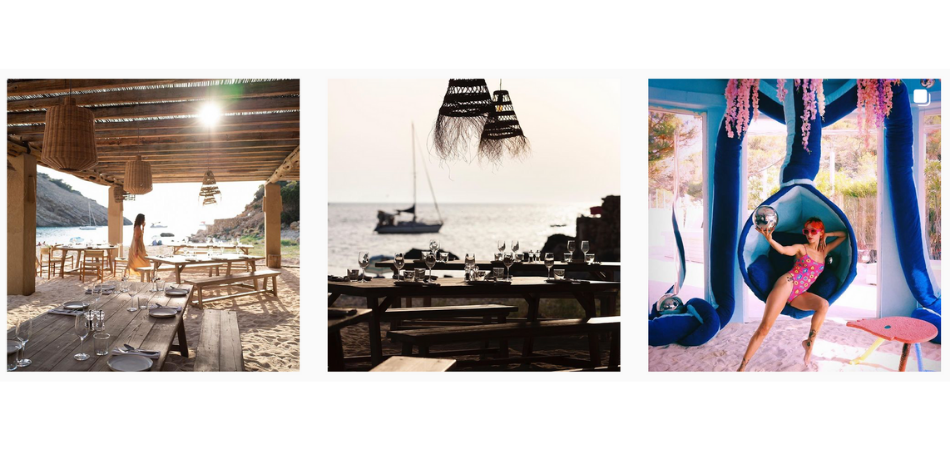 2. El Silencio
On the east side of Ibiza you'll find the newest beach club: El Silencio at Cala Moli. And we are a fan! The owners already have a fancy nightclub in Paris to their name, so it is certainly special. Cream colored cushions and hammocks, wooden accessories and rattan cloths give this place that nice ibiza feeling. But that's not all, the inside also has a very cool artistic touch, you will definitely be surprised!
And on top of that you can enjoy all kinds of Mediterranean dishes, with your feet in the sand, all to share. There is also a tapas restaurant with a cocktail bar at the pool and you can even pick up the delicious dishes! Monday to Friday you will experience a true sunset experience from 8 p.m.… let's do it!
Adres: Av. Cala Molí 30, Ibiza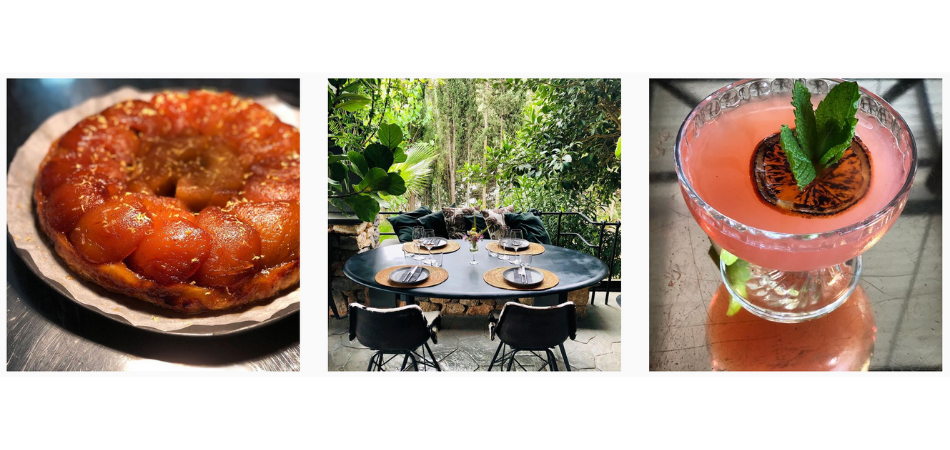 3. WOW Ibiza
Between San Rafael and Santa Gertrudis you will find this unique place, completely transformed by Dutch owners: WOW Ibiza. And WOW it sure is! This place is a true experience. From a cool cocktail bar to a lovely garden for a cup of coffee, from an exclusive clothing store to handy co-working spaces, you'll find it all at WOW. 
The interior is a combination of cool vintage and retro chic and shows, as the owner Nelleke puts it herself: cosmopolitan city vibes. Refreshing and new to Ibiza and therefore definitely worth a visit.
The Portuguese chef creates a delicious brasserie style menu with a mix of local products and special ingredients from all over the world. Enjoy a cocktail at the bar, for example the Salty Caramel Espresso Martini, hmmm or save yourself a spot at the Sunday brunch with your whole family. Be sure to keep an eye on their Instagram to stay informed about fun parties 😉
Adres: Caretera de San Rafael a Santa Gertrudis km.4, 07814 Santa Gertrudis de Fruitera, Ibiza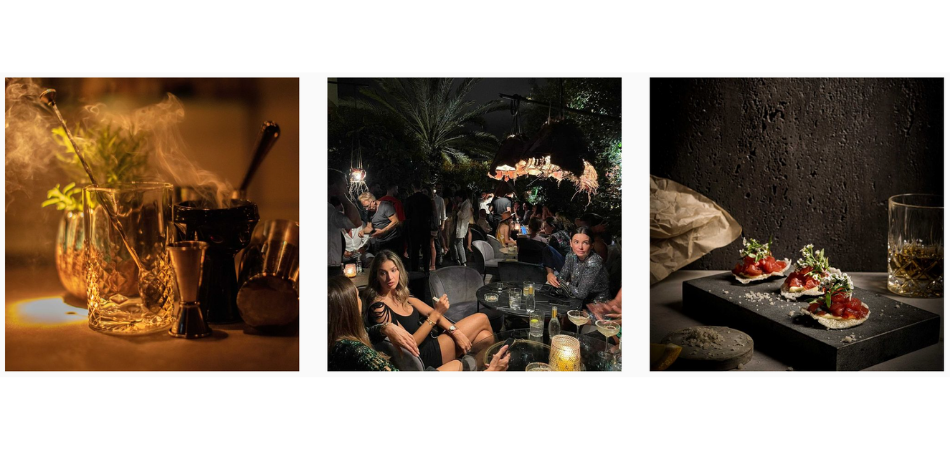 4. Laylah
The angel of the night, among the big names of Ibiza's nightlife you'll find this special pearl: Laylah. A restaurant and lounge bar where food, music and, as they say themselves: heart and soul, come together. Imagine yourself in a magical world of dark velvet, vintage leather, beautifully lit plants and special lamps. Everything here is designed for a social dining experience, believe us, you will definitely not forget this chic dinner experience.
On the menu you'll find a delicious list of dishes to share, full of special Israeli flavors. From Roasted Cauliflower with Tahini and Green Chili to Spicy Chicken Crispy Cigars… our mouths are already watering! The cocktails are also not to be missed here and this makes Laylah the perfect place to get together for a festive night out.
Adres: Av. 8 de Agosto 29, 07800 Ibiza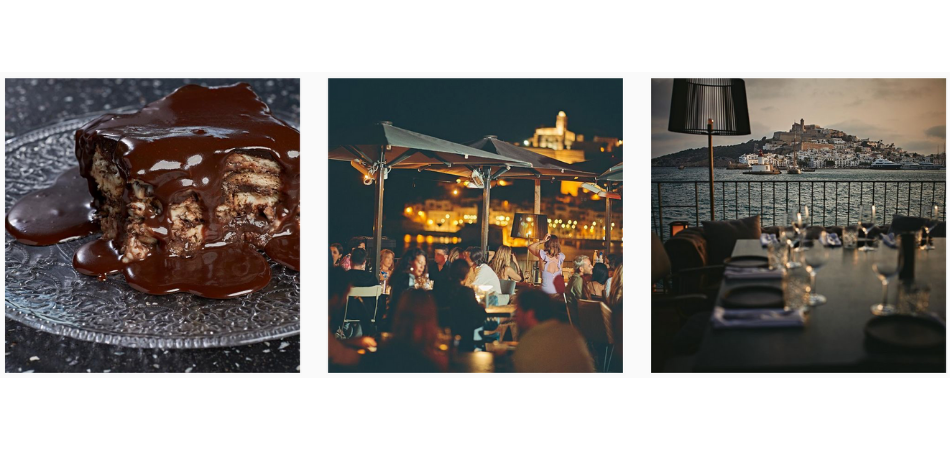 5. ROTO
With one of the best views of the harbor, Marina Botafoch has a new hotspot: ROTO. Between the beautiful yachts, with a view of the old ibiza, ROTO is a great spot to relax. The interior is relaxed and cosy, think of chesterfield sofas, wooden details and old music records. An interesting contrast with all the luxury and splendor of the yachts around it.
ROTO's cuisine is Mediterranean with international influences. Think of delicious fresh fish and unique local olive oil, always combined with delicious authentic wines from the island. The ultimate place to watch people (or boats of course) and enjoy a nice lunch or dinner.
Adres: Marina Ibiza. Paseo de Juan Carlos I, 20. 07800 Ibiza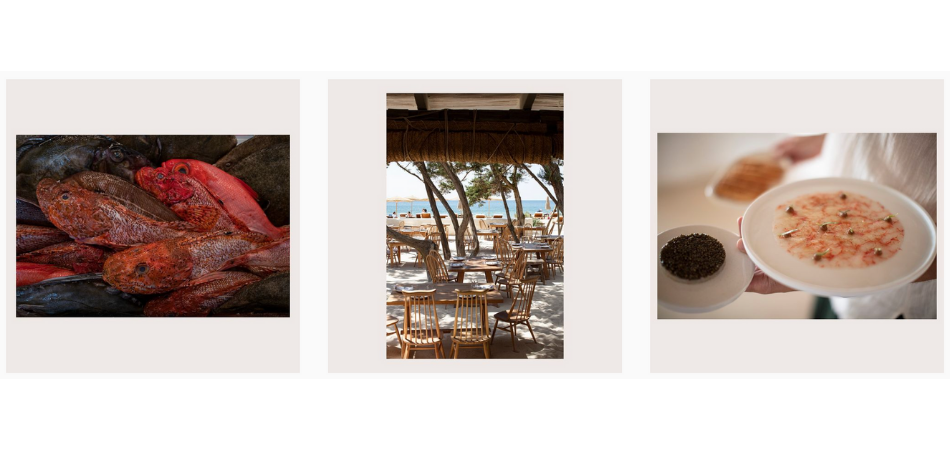 6. Casa Jondal
This boho beach club on Cala Jondal beach is really a lovely place for a special lunch. You can relax on soft white pillows, or hang out with your friends around the wooden tables, with your feet in the sand. After a delicious lunch you can move to one of the comfy lounge beds by the water, and your perfect beach day can start!
The well-known chef Rafa Zafra prepares the tastiest fresh fish dishes, fried, grilled or roasted, delicious and pure in taste. There is an extensive wine and champagne list, so do you have something to celebrate? This is your place to be! Casa Jondal is the perfect place for a wonderful day at the beach with your friends and family.
Adres: Cala Jondal, s/n, 07839, Ibiza
Het zuiden van Ibiza
In het zuiden bruist het. Dit is de plek waar je wil zitten als je dichter bij de reuring wil zitten. Maar vergis je niet: een mooie rustige privé gelegen plek temidden van al het gebeuren is makkelijk te vinden!
Bekijk alle huizen in het zuiden van Ibiza
*All images on this page are copied from the restaurant's own Instagram accounts.