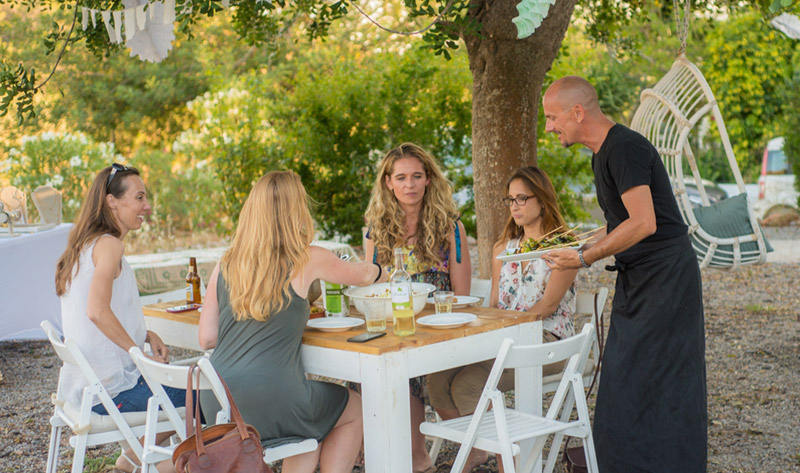 Chef Menno, a Dutch caterer with boundless flavors.
Eating out in Ibiza is a great experience, but enjoying a fully catered culinary afternoon or evening in the comfort of your villa is even more fun!
Leave the work to Chef Menno!
No traffic and parking problems, no worries about that extra glass of hierbas, no impersonal service.
Let chef Menno spoil you with exciting flavours from Asia or the local cuisine.
While enjoying a refreshing cava sangria you will be told about the dishes and special places of Ibiza, while the BBQ chef is preparing that juicy steak for you.
A chef at your own villa
Start your day with a luxury breakfast or brunch. Or do you prefer an a la carte dinner, it is all possible. An Asian BBQ with your favourite street food snacks and homemade dips. Also popular is a tapas evening where you can enjoy all kinds of snacks.
The private chef services can also be booked per hour, with or without an assistant. A complete service, from purchasing to cleaning, so that you can fully enjoy your holiday.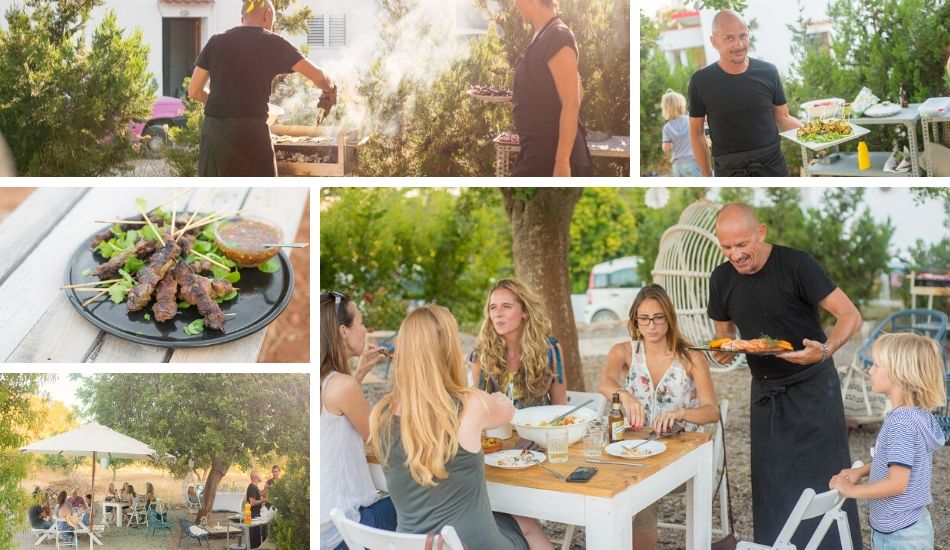 Breakfast / Brunch
You can choose from breakfast or a luxury brunch (prices from 25 € to 35 € p.p.) with, in addition to an extensive bread and spreads buffet, dishes such as freshly baked quiche, breakfast quesadillas, scrambled eggs with langostinos. Smoothies or juices.
BBQ
Please contact us for current menu selections. Chefs Menno offers 6 different BBQ menus; from a Mediterranean BBQ to gourmet BBQs. Chicken marinated with Ibiza herbs, Cajun ribs, skewers with monkfish, Black Angus picanha with homemade chimichurri.
Salads are of course also available.
There is also a BBQ menu with only fish and shellfish, including delicious grilled sea bass with rosemary or swordfish kebabs. The Asian BBQ brings you the tastiest satays from Indonesia and Thailand, or a delicious Thai burger with fresh and spicy flavours. In addition, all menus can be expanded with a vegetarian option.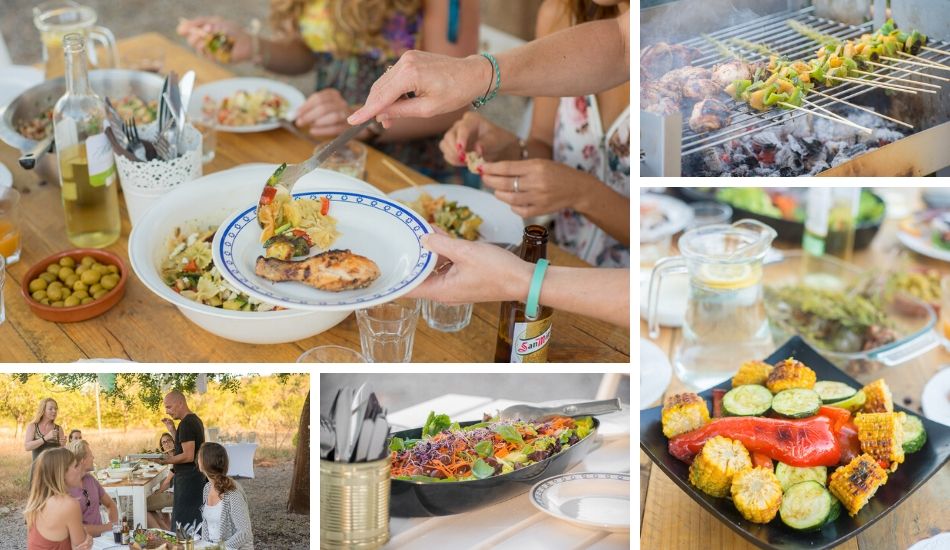 Prices
Prices for the BBQs are from € 39 p.p. to € 89 p.p.excl. VAT.
Request more information:
Interested in Menno's private chef services? Fill out the form below for more information.
Summary
Various menu options
min. 7 persons
BBQ, breakfast/brunch and a la carte
Paellas and Asian buffets