Enjoy a movie night under the stars
The outdoor cinema is a perfect activity for all ages and a great way to spend more time at your holiday villa in an intimate setting.
Your own private outdoor cinema for the night
A service often booked by our clients is an outdoor cinema experience. Within 1 hour a team of experts will transform your 'One Villas Ibiza' holiday home into an exclusive outdoor cinema and you decide the program! All films go, apart from the ones that are still playing in the theatre.
The complete package consists of a large cinema screen, sound system, individual bean bags, blankets and, most importantly, a popcorn stand. Choose a recent blockbuster or your favorite classic, sit back and enjoy the show!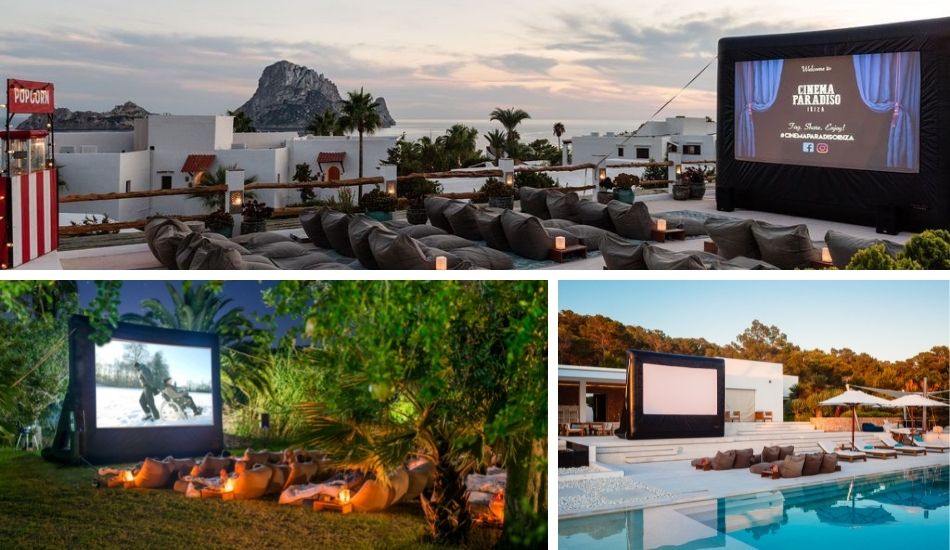 Prices
Prices start at €575,- for small groups. This includes a cinema screen, bean bags, blankets and a popcorn machine.
Request more information;
Interested in renting the home cinema? Fill out the form to request more information.
Summary
A private outdoor movie theatre
 At your own villa
A night to remember
Starts at €575,-