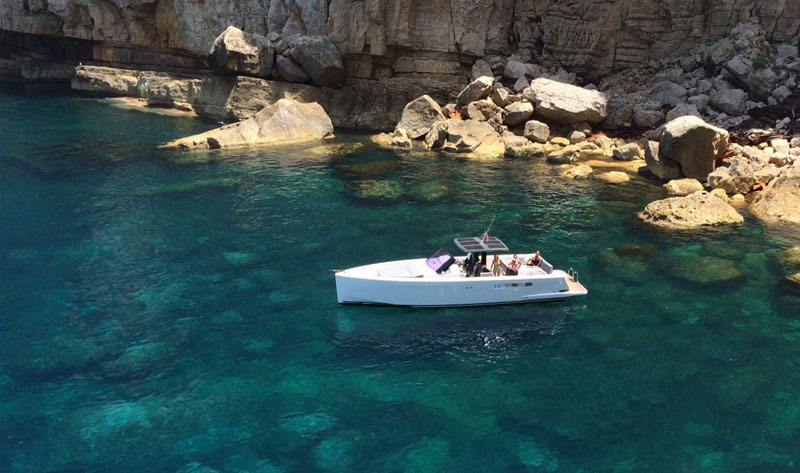 Explore the ocean on a Fjord 40
A luxurious and sleekly designed boat that is not only pleasing to the eye, but also sails wonderfully.
Fjord 40 Ibiza
Minimalist and extravagant, the Fjord 40 is a yacht concept with minimalist design and exceptional extravagant style. The deck has several functions: it can be a large solarium, or a dining area with a large table, and of course a chill area. The boat departs from Marina Botafoc. In consultation with your captain, you can decide where you want to go.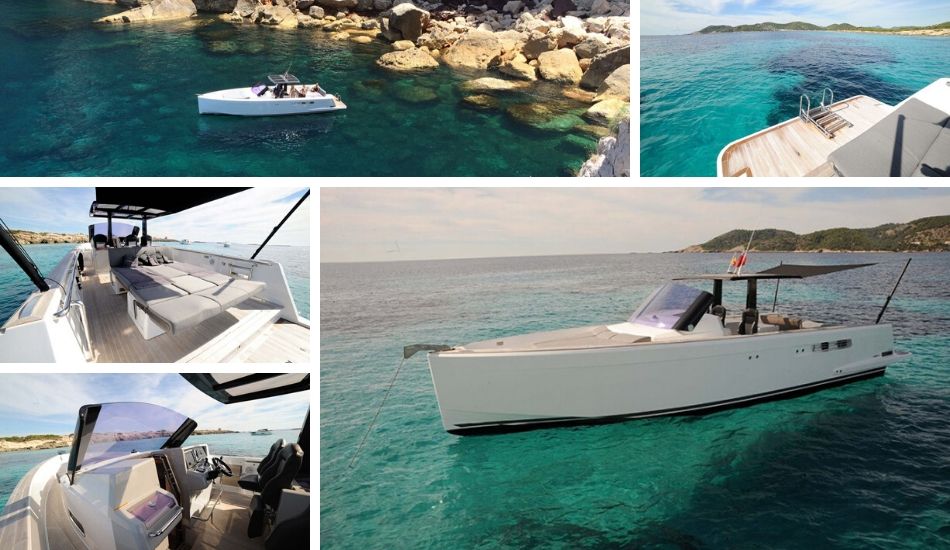 Prices
Prices are with VAT included.
May € 1600
June  € 1900
Juli € 1900
August € 2300
September € 1650
October € 1500
Petrol costs are 100 liter per hour. Of course this only applies when sailing.
Included
Captain
Drinks
Towels
Snorkling gear
Request this boat:
Fill out the form to request more information.
Summary
Up to 10 guests
Price starts at €5300,-
Petrol costs excluded
VAT  included
Petrol usage is 100 liter per hour when boating.