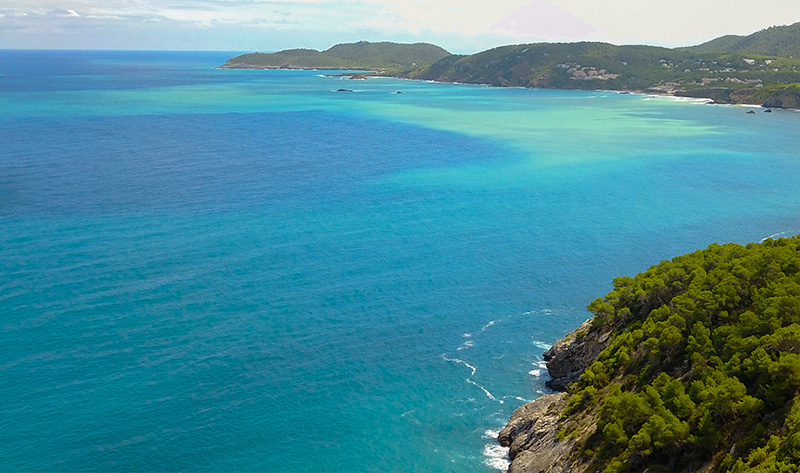 Successful Ibiza holiday letting starts here
Onevillasibiza.co.uk is the market leader in specially selected holiday homes in Ibiza, providing high-quality local service since 2012.
Meet the Ibiza specialist
OneVillasIbiza is part of One of a Kind Travel, specialist and market leader for high end holiday rentals on Ibiza. We believe that letting your Ibiza holiday property should be simple, stress-free and most of all a success which delivers you a healthy return.

We work according to all legislation

Competitive commission rates

Local team in Ibiza

10+ years experience

Transparant

High booking levels per property

High marketing reach

Happy owners (see reviews below)
Peace of mind. Guaranteed.
We understand what it takes to manage exclusive properties in Ibiza. With a dedicated team of local specialists, we can guarantee the highest service level, both to you and our mutual guests.
We can help with finding a manager
A dedicated rental manager
Dealing with pre-arrival queries
Processing all payments
All advertising and marketing
We can help with check-in
We have a large network: we can help with many other rental related questions
We also do sales of properties in case you want to sell or buy a house. Klik here for more information.
How to get started
We like to work in a personal way. This means that an introductory meeting, by telephone but rather face-to-face, will be the starting point.
What do existing owners say about us?
In the world of holiday rentals, it is hard to keep everyone happy, but a large part of the owners we work with are very satisfied. We are personal, respond quickly to questions, and often have a personal connection. We also know how to deliver, as the best on the island. This means that many owners introduce us to other owners.
Coen de Bruyn
Owner Can Mary
With us since 2014
For many years we have been working together with One villas Ibiza in a very pleasant way. You have been renting out our house for many weeks per year to good and trustworthy clients from many different countries.
Very nice English, Dutch, Germans and even Spanish clients have rented our house in the past few years. You do this in a professional way, and you are always available 24/7. The advantage is that you have an office in Ibiza and know the houses you are renting out, so you can find the right house for the client.
The bookings, check-in and the solving of any problems are done by you very professionally. As a result of your intervention, we have had many returning customers in our house who are also very satisfied with your service.
Read full review
Coen de Bruyn
Owner Can Mary
With us since 2014
Flora family
Owners Villa Flora
With us since 2018
During the introduction into our house, they really took the time to listen to our story and to have a good look at the house, because of their openness and mutual respect there was an immediate click.
We immediately noticed that everything was handled very professionally, and no detail was left out. It was not only about the needs of the customer and commercial point of view, but also about the homeowner. They immediately gave us tips and advice that were really useful in order to optimize the cooperation. It quickly became clear that the communication went very smoothly because they are available 24/7 and the office is open for 7 days. Also, not very common; the whole team lives in Ibiza, speaks all languages (NL, EN, DE, FR, ES) and is therefore very involved with homeowners and their clients. We are very grateful for this cooperation; we really feel like a team and we tell everyone how impressed we are with One villas Ibiza!
Read full review
Flora family
Owners Villa Flora
With us since 2018
Isabelle Charousset
Owner Casa Isa
With us since 2013
I closed the « Casa Isa » last week and I would like to thank you all because this year your clients where so nice! It was a pleasure to work with all of you and you did a fantastic selection. Congratulation to everybody, let's do another fantastic season 😉 I continue to improve the house you will see next year!
Read full review
Isabelle Charousset
Owner Casa Isa
With us since 2013