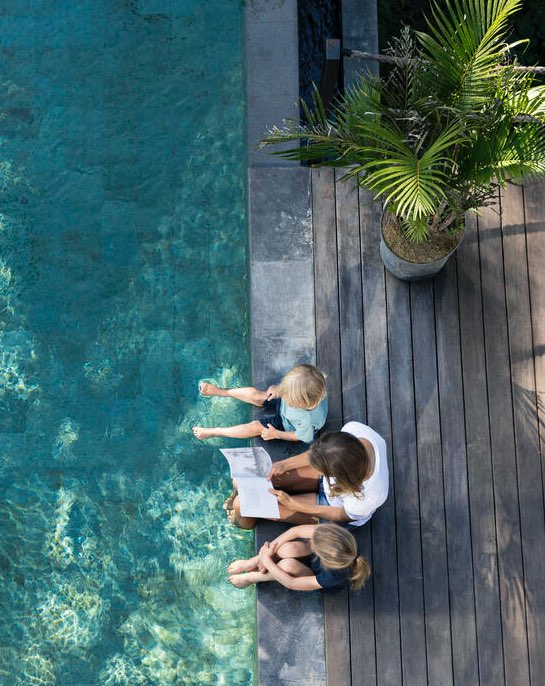 The most beautiful place for you and your family
Ibiza is an underestimated family-friendly island. Please check all our family friendly homes
Onevillasibiza has only one goal:
to give your family a carefree and relaxing holiday
in a nice child-friendly holiday home
This means that we look closely at whether a house is basically suitable for children (the presence of toys and facilities, no dangerous drops) and how we can improve certain houses where possible. By looking at things like stair gates, a bath, good curtains so that your child can sleep during the day, in addition to the cots and chairs that we can organize. Or a microwave to heat up a bottle. But of course there are many more things that we think about. A pool gate. Super important for a family with toddlers (where houses do not offer a gate, we can always organize this. Note that this is not cheap because of the work, but it can be worthwhile). But also things like grass to play on, playground equipment and jeu de boule courts. You can filter it with us and find your ideal home.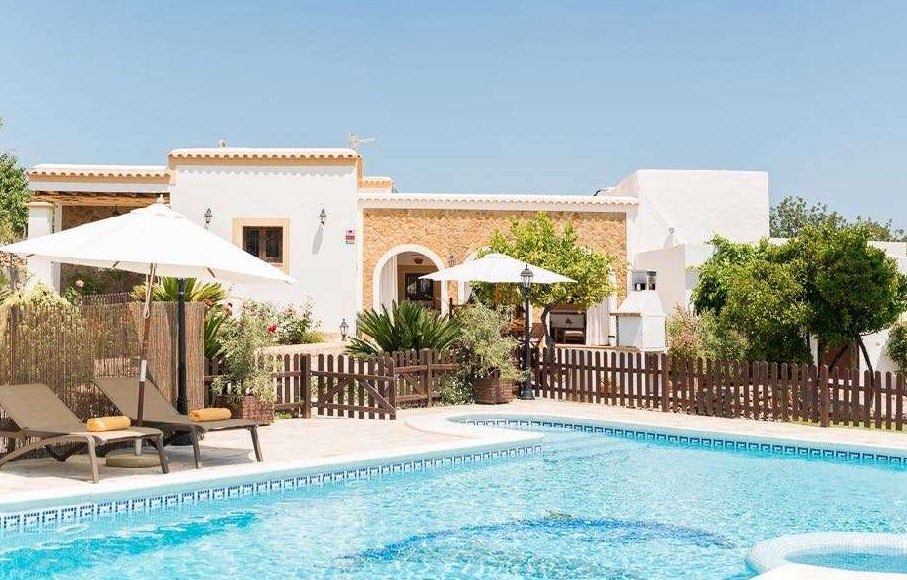 Beniro, a cozy finca with a fence around the pool
Child-friendly holiday homes – what do we mean by that?
When you finally arrive at your holiday home, it appears that there is no possibility to heat up a bottle. If you open the doors to the terrace, you look almost straight into a dangerous abyss. Holiday stress is not such a crazy concept at all, when you have faced such surprises.
For one, child-friendly means a fence around the pool or facilities to take good care of the baby. For the other person that you are close to a village or beach. Yet another would like a lot of grass and some playground equipment outside because his or her children are a bit older and should be able to have fun. And for the parents with even older children it may be important that the children still want to come along at all. In this last case, Ibiza is of course the perfect place to take them along!
What we ensure is that you can filter by what you are looking for. Below you can see some good examples of houses that we have curated for you and your family.
Holiday homes with a fence around the pool
So you can let the kids run around without any worries. View all holiday homes here with a gate to or around the pool. (Incidentally, we can place a gate in more places for an additional fee. This can be expensive though!)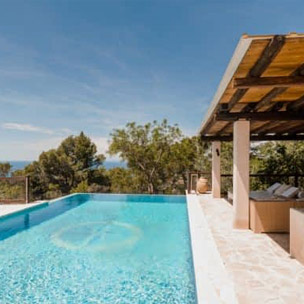 Nic
This house with beautiful views of Es Vedra has a secure gate on request at no extra cost
View Nic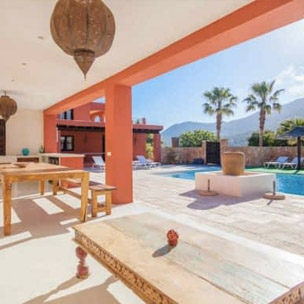 Curro
Curro, a spacious family home near San Jose (and Cala Vadella), has a gate to the swimming pool on request at not extra cost.
View Curro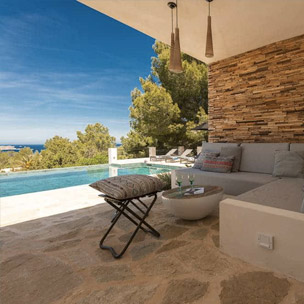 Villa Passion
Superior design, and lots of entertainment for the kids: climbing frame, trampoline, table tennis, bowling. They are busy for a while!
View Can Passion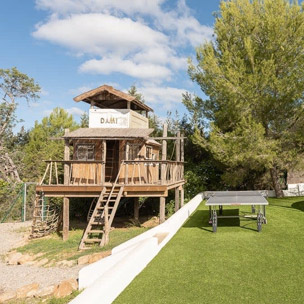 Casa Ami
This house is also furnished with taste, and the owners themselves have children, which is obvious if you look at all the toys!
View Casa Ami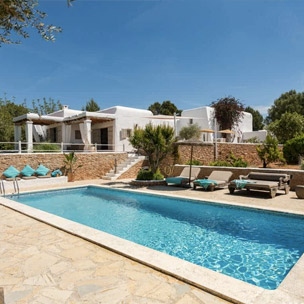 Can Truy
The attractive finca Can Truy has a more or less enclosed swimming pool, as well as a climbing frame and table tennis. A family paradise!
View Can Truy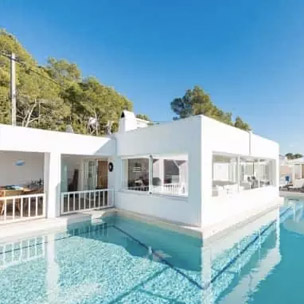 El Paso
A magnificent view, a tennis court, table tennis, but also a gate to the swimming pool. This house actually has it all!
View El Paso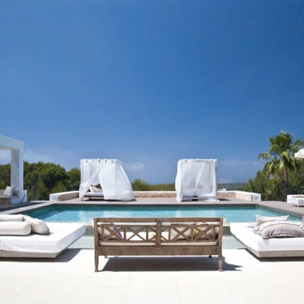 Can Mary
A lovely luxury home with heated pool and shallow part, table tennis, and tennis court. Doesn't sound bad right?
View Can Mary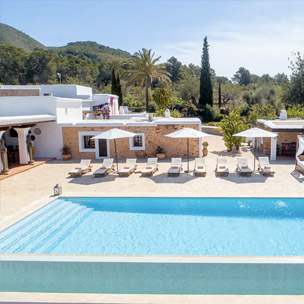 Sitges
This is a wonderfully spacious finca, truly a family home. With table tennis on a large site. And fence around the pool if necessary at no extra cost.
View Sitges
Houses with grass.
Because what do those kids want? Run around, and space! So that they enjoy themselves and you can also enjoy your well-deserved holiday. View all grass houses here.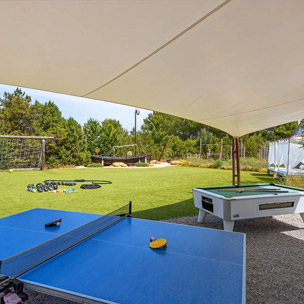 Kate
Lots of grass, but also a lot of playground equipment and a large swimming pool. A wonderful place for the whole family!
View Kate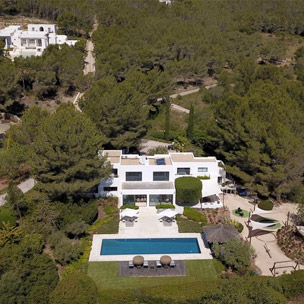 Olivia
Grass, but also a trampoline, even a play boat in the garden, swings, sandpit, and nice decoration of the children's rooms.
View Olivia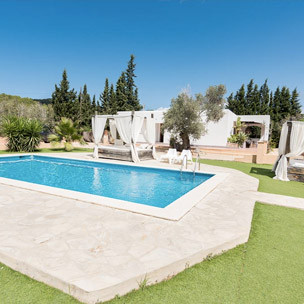 Can Rosa
This house has a lot of space, grass, (lots of) toys, and the possibility of a fence around the pool.
View Can Rosa