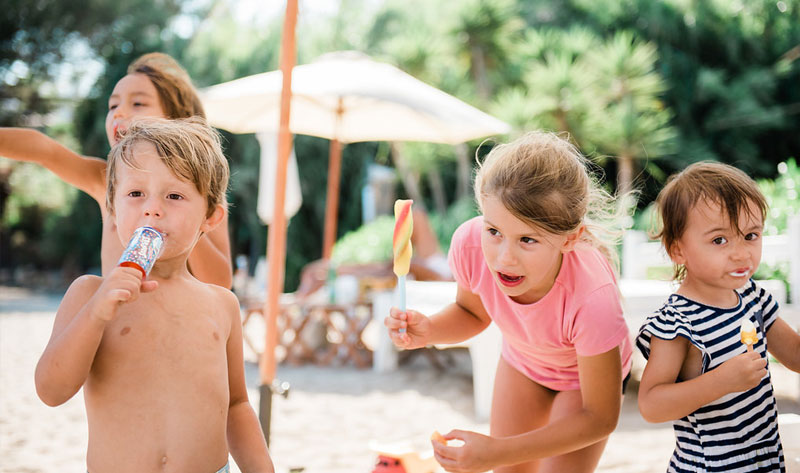 The best child-friendly restaurants in Ibiza
When are restaurants fun for families with children? In our eyes a place where they can walk around a bit, play in the sand, or a place where the garden is closed. In addition, it is very helpful if there are also child seats and a children's menu. We do our best to find the best spots!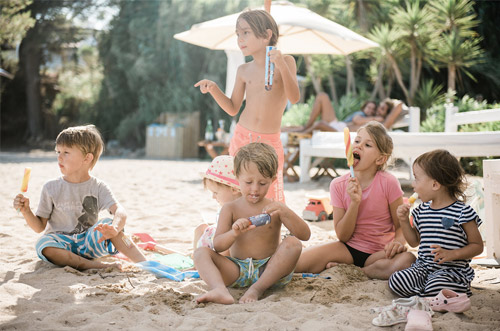 Pura Vida
This could just be one of the favorite places for families with kids. Pura Vida is a beach club in the east of the island on the beach of Niu Blau. They call themselves a hotspot, and it certainly is for both parents and children! The place is nice, among other things, because there is a bit more shade due to the many trees.
Every Tuesday and Friday between 2 and 5 (in season) it is "kids in Ibiza" time. They do make up and do fun things for children to play with. And all that while a DJ plays some nice tunes for the parents.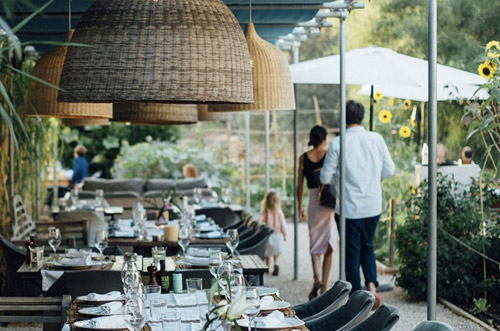 The Giri Cafe
The Giri is a short drive away if you are not in the north, because you have to go to San Juan. But this place has a restaurant that is worth the drive! The front door is small, but once inside you imagine yourself in a very tastefully decorated restaurant, with a very nice garden in the back where your kids are welcome. The food is delicious, you can have breakfast, lunch or dinner there and in apart from the taste, the dishes are also a pleasure for the eyes. Baby chair is no problem!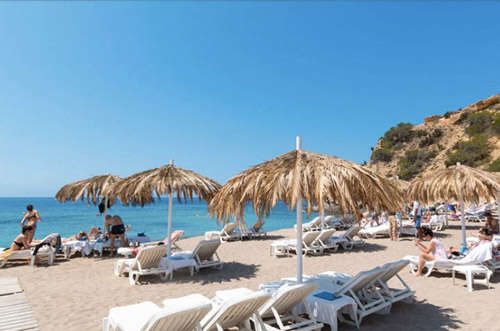 Tropicana
Tropicana is a classic Ibiza beach club, on the beach of Cala Jondal, with a children's corner where your kids can have fun. Or let them play on the beach, while enjoying a cocktail while lying on your lounge bed.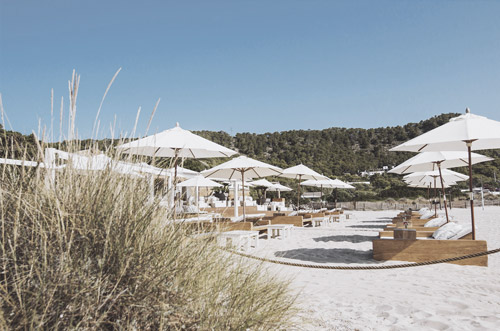 El Chiringuito
El Chirinquito has, apart from one of the nicest closing parties in October (during the autumn holidays!), a very tasty menu, and 1 especially for children. In addition, the children can play on the beach (there is no real swim possibility here) and there is a kids corner!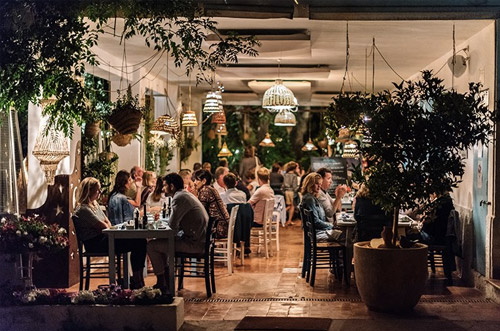 La Paloma
This is especially a good place to have lunch. You will get fresh ingredients from their own garden. Make a reservation in advance, because this place is popular and often full, but its worth it! Your children can play freely in the garden, or use the swing, and there are highchairs available. If they get bored, you can ask for a coloring page! Tip: don't forget to bring cash, the restaurant does not accept debit card payments! (2018)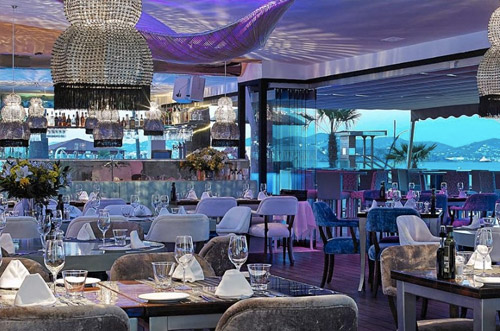 Tanit
This beach club in Playa den Bossa is an ideal place for families with children. The beach is perfect for kids, but there is also a playing field with a pirate ship for the children and a kids club. And you can relax in the lounge with some nice tunes in the back.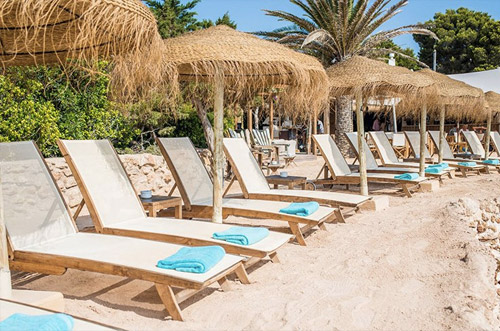 Babylon
Babylon beach is child friendly but then again it is not. Not because you have to be a bit careful with a drop where the sun beds are, but it is child friendly because of their slogan "Babylontios are more than welcome at Babylon!". There is a play corner, hosted by Kids in Ibiza. There is make-up, there are games, and children's parties are welcome here. In short, take a look.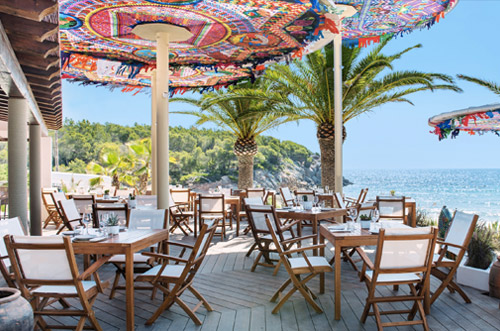 Aiyanna
Aiyanna is located on the child-friendly beach of Cala Nova. It is a relatively new beach bar from the same owners as Amante (also such a breathtaking place, but slightly less child-friendly unfortunately). You can see that the owners have taste, thanks to the pleasant interior and colorful umbrellas. There are some stairs down, and no specific kids corner, but children are welcome, get a coloring page and pencils, and there is a children's menu. And it is just a very nice place with very tasty food!