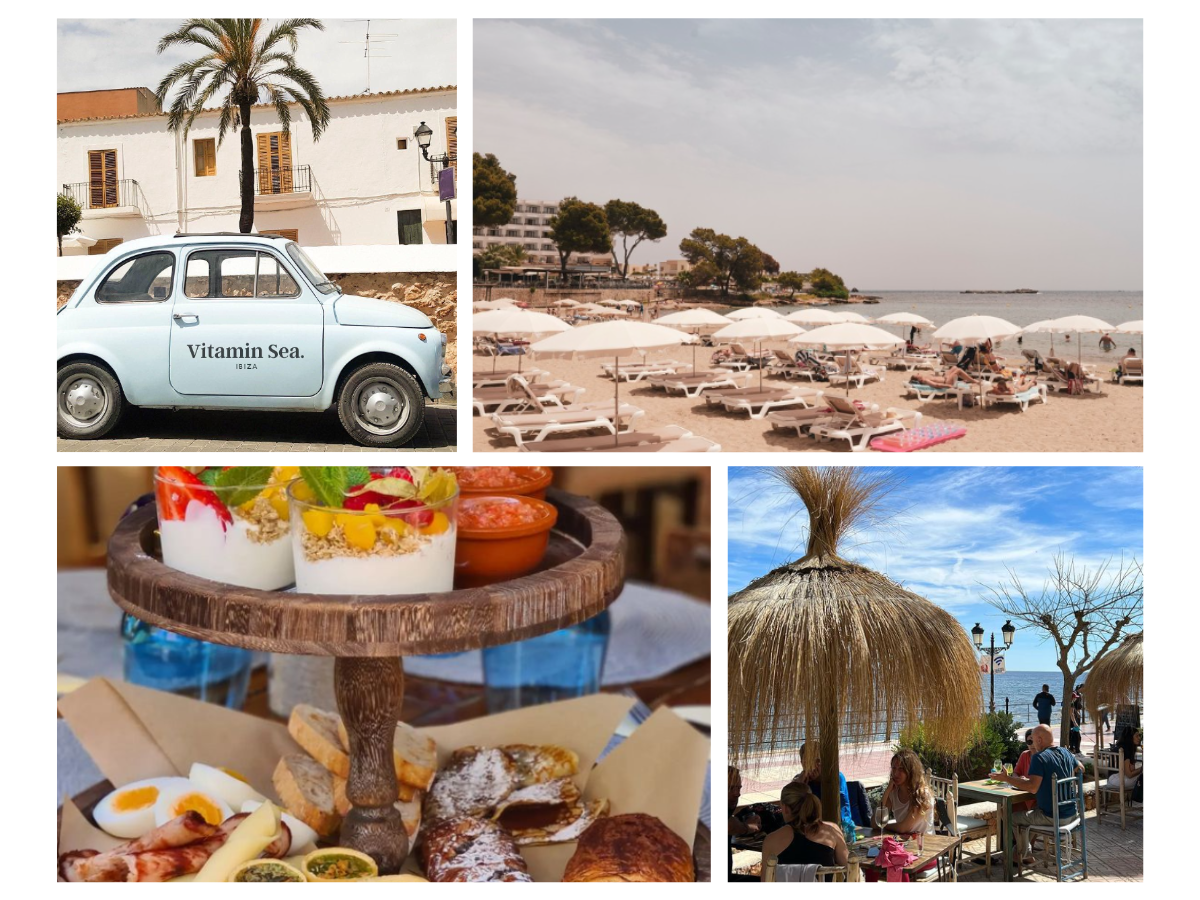 Datum: 10-04-2023
The coolest and newest Family-Proof places in Ibiza in 2023
Springtime! The spring has started in full swing on Ibiza and the tourist season has officially begun! We see that you have booked plenty for this year and it promises to be another fantastic summer on The White Isle. We have already had the first beach days and we cannot wait to enjoy many more sunny days ahead. And of course, we have a few new hotspots that you should not miss, so read on quickly.

1. Vitamin Sea – Cala de Bou
There is something new to discover in the upcoming neighborhood of Cala de Bou: Vitamin Sea! Here you can get everything from smoothies, protein shakes, oatmeal lattes, detox tea, banana bread and healthy dishes. And not to forget, they also have a super fancy cocktail menu! That is absolutely amazing! Healthy food, but with an organic cocktail menu, in our opinion, the perfect balance! They will open in May.
Oh, and if you are looking for houses in the Cala de Bou area, check here.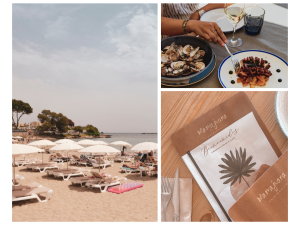 2. BEACHCLUB MARAJUANA | Playa Es Canar
Mamajuana Ibiza opened its doors in 2022 on the beach of Es Canar, a trendy chiringuito with a delicious Mediterranean cuisine. It's also very nice with a DJ and lounge areas on the beach. If you are in the generally touristy and less picturesque Es Canar, Mamajuana is the new place to be. More info here.
Opening days: Tuesdays to Sundays
Opening time: 10AM – 6PM
Book via: +34 971 33 26 04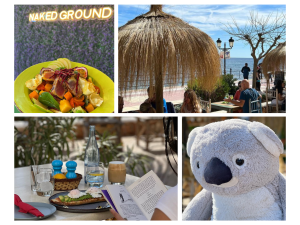 3. NAKEDGROUND | Santa Eularia des Riu
The promenade of Santa Eularia has a new gem since 2022 called Naked Ground. A trendy and stylish brunch and lunch spot with healthy and well-topped dishes, tasty smoothies, and a beautiful view of the sea and the beach. The dishes on the menu are definitely worth a photo for Instagram or for home 😉 And if the weather is not good, you can also sit inside here! Find Naked Ground near the big blue fountain on the boulevard and be greeted by a big cuddly koala at the entrance.
Find our homes in the Santa Eularia area here.

4. CROISSANT SHOW | Ibiza Town
Our absolute go-to spot and regular stop in Ibiza City is the Croissant Show, near the entrance of Dalt Vila and the Es Mercat market. They often open early, because you can come here for breakfast, lunch, drinks, and dinner. Their croissants are legendary, but you can also just hang out with friends and enjoy their extensive and affordable tapas and menu. And if you are with your kids, they can safely play on the square without cars and you have a view too. Bonus! To get to the Croissant Show, it's best to park at the Es Pratet car park and then walk for about 15 minutes along the harbor or through the center.
And if you are looking for a house in the Ibiza City area, check this link!

5. THE BOATHOUSE | Cala San Vicent
You can drive to the northern beach of Cala Sant Vicent in two ways: either through the beautiful village of San Joan or through the steep winding road along the coast from San Carlos. We took the winding road with fantastic views over the bays of north-west Ibiza. An authentic place with a cozy interior, sea view, and good value for the dishes. After years, still one of our favorite places on the island! Read the interview with the owner Jay and our review here.
You can find our homes near Cala San Vicente here.